Leominster City
Population: 43,613 (2021)
County: Worcester County
Postal Codes: 01420 01453
Leominster City
City in Massachusetts
Leominster is a city in Worcester County, Massachusetts, United States. It is the second-largest city in Worcester County, with a population of 43,782 at the 2020 census. Leominster is located north of Worcester and northwest of Boston. Both Route 2 and Route 12 pass through Leominster.
Some of Our Most Popular Moving Services
Leominster is a conveniently located city on two major highways in Massachusetts. The first is Interstate 190, which takes you to downtown Worcester in just 25 minutes, it is a 19.4-mile highway that starts in Leominster, and ends in Worcester. With Interstate 190 so close by, getting around central Massachusetts is a breeze. The second highway is Route 2 which stretches all the way from New York to Boston, makes getting to Boston super convenient, and takes just under an hour. There is a large variety of upscale and casual restaurants plus more are being added all the time, a newly renovated mall with more additions on the way, an entertainment center set to open soon, and a movie theater. And don't forget to have a valuable downtown.
You will have no problem finding fun activities to do outside and fantastic places to see in Leominster as Leominster is home to many hiking trails, parks, walking trails, and a brand-new rail trail. Head to the State Forest for more adventure, which is just minutes away. From mountain biking to hiking, to fishing and rock climbing. Go for a swim in Crow Hill Pond or Hike part of the Midstate Trail. You can also try skiing or snowshoe in the winter.
Moving across the state and need efficient movers?
Moving is a big risk, but moving long distances might be more so. With felicitous planning and organizing your long-distance move can change into a successful long-distance move, for that you have to hire a company you can trust. Fresh Start – The Moving Crew Leominster, Massachusetts is here for you with amazing long-distance moving services. We are known for our dedication, professionalism, and top-notch customer service. After contacting us, we will visit the location to get an estimate of the needed equipment and will create a customized moving plan for you. The highly trained moving team will pack up all your items keenly and carefully mark each box clearly to avoid any damage. We always use high-quality packing material for the safety of your belongings.
Fresh Start – The Moving Crew Leominster, Massachusetts experienced team will wrap all the furniture with thick blankets, will disassemble bulky machinery, and will bubble wrap it properly. We have all the modern equipment and state-of-the-art technology to tackle effectively any long-distance move with ease and efficiency. Our transportation staff is licensed and devoted and will transport your belongings to the new destination steadily and dexterously.
Moving home is making you fretful?
A home is a place where we gather all our loving and expensive things, and during the move, we want extra special care for them. Moving home is really a difficult task to do because there is a variety of items in the house. So, we cannot tackle them by ourselves and at that time we are in need of a moving company that we can rely on. Fresh Start – The Moving Crew Leominster, Massachusetts is very careful with homes that's why we offer a full range of residential moving services. Our residential team is experienced in moving any size of home from condos to apartments in Leominster, Massachusetts. We will wrap and pad the furniture with bubble wrap before moving them through narrow doorways and staircases. Fresh Start – The Moving Crew Leominster, Massachusetts expert packers will pack up all your household possessions including china cabinets and other fragile items properly and will prepare them for the move. Even we can do the moving and packing of specialty items like huge heavy expensive pianos. The skilled crew will load your possessions and bulky items expertly onto the trucks. Our licensed and insured drivers will transport your valuables to the new home securely in Leominster, Massachusetts.
We offer the following services to make your move successful:
Residential and commercial moving

Labor Only

Local and long-distance Moving

Apartment Moving

Packing Services

Senior Moving

Delivery Services
Piano & Safe Moving

Large item Moving

Pool Table Moving

Packing Assembly

Furniture Moving

Full-Service Moving

Long Term & Short Term Storage

College Student Moving
Moving Labor

Art & Antique Moving

Residential Relocation Services

Packaging Services

Piano & Organ Moving

Shrink Wrapping

Equipment Moving

Moving Services
Home Moving

Piano Moving & Storage

Home Staging

Specialty Moving

Office Moving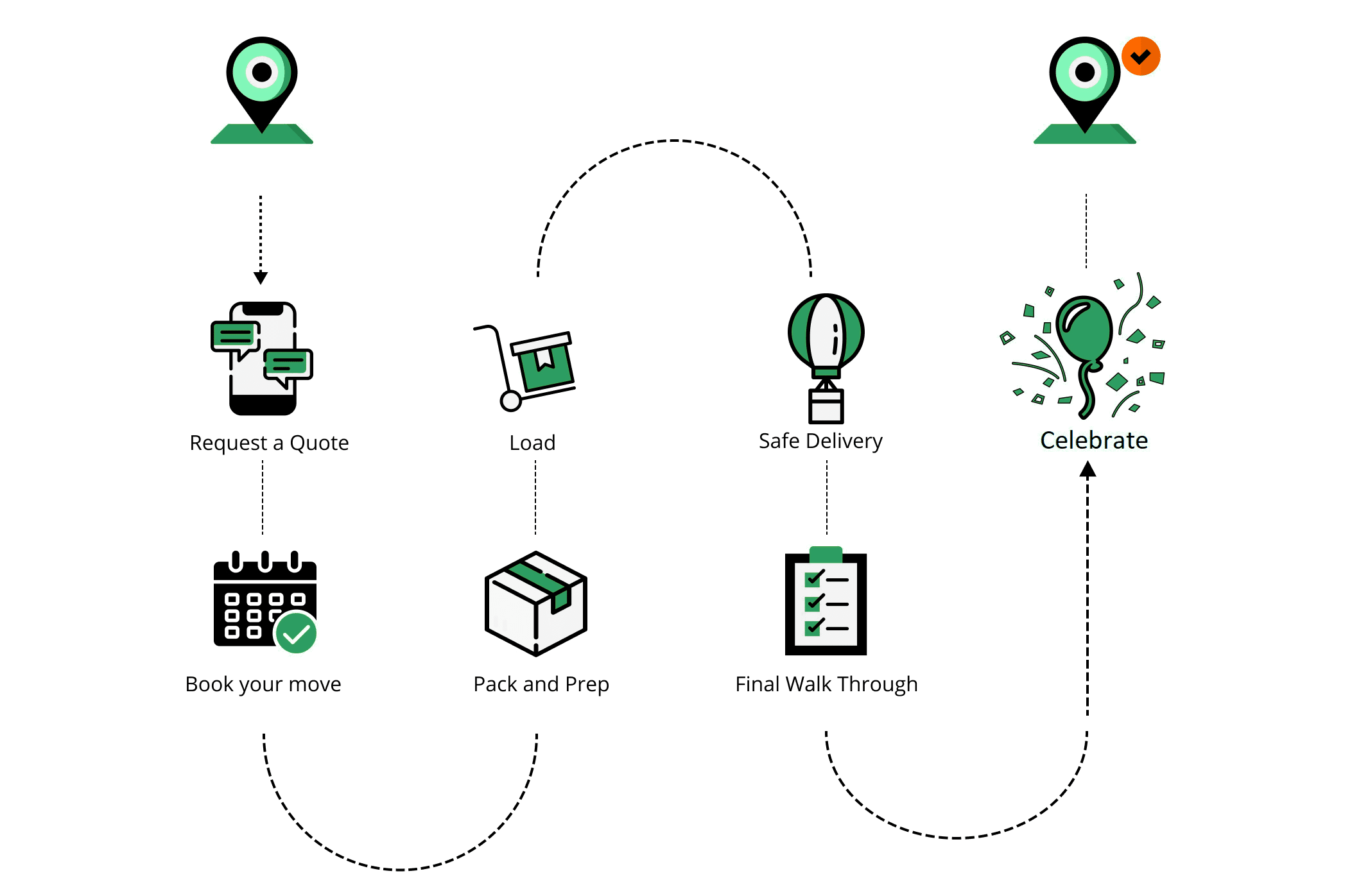 Quick and Easy Moving Quote by Form or Phone Call
We Carefully Load Our Trucks
Your Items Arrive On-Time, Safely
Hooray! Your Move was a Smooth Success. Time to Celebrate!
Confirm and Schedule Date and Times for Your Move
We Pack and Prep Your Valuables
We Go Over Everything for Your 100% Satisfaction