Douglas Town
Population: 8,471 (2010)
County: Worcester County
Douglas is a town in Southern Worcester County, Massachusetts. The population was 8,983 at the 2020 census. It includes the sizable Douglas State Forest, managed by the Department of Conservation and Recreation.
Some of Our Most Popular Moving Services
Douglas, Massachusetts Moving Company
Douglas is a town located in Southern Worcester County, Massachusetts with a population of 8,938. Douglas is not only a great place to locate a business, but also to live, it has a long and proud history. Living in Douglas offers residents a sparse suburban and quiet fascinating feel and most residents own their homes. Many families live happily in Douglas and residents tend to have moderate political views. The public schools in Douglas perform above average. Visitors can get a glimpse of a general store from the 19th century at the Jenckes Store Museum. A well-known state forest that borders Rhode Island and Connecticut is also located in Douglas. Water slides and access to interstate trails for hiking, biking, horseback riding, skiing, snowmobiling, and other outdoor activities are all examples of four-season outdoor leisure.
Visitors can enjoy boating, swimming, and fishing at Wallum Lake and hiking, horseback riding, cross-county skiing and snowmobiling on miles of woodland trails. Facilities include two pavilions, a swimming beach, a boat ramp, a picnic area and restrooms. With over 4 lakes including Wallum Lake, Whitins Reservoir, Manchaug Pond, Webster Lake for summer swimming, recreation, fishing, ice fishing, water slides, and boating. Hiking, biking, horseback riding and snowmobiling. Douglas Flea Market, which is situated in the historic Dutch Hoop Bosma Barn on Northeast Main Street features antiques, coin appraisers and a number of consignment dealers.
In need of commercial movers?
Moving a company can be an overwhelming experience and can be a big risk too. You need the relocation of your workspace successfully and you cannot afford the worst experience. To make you moving process profitable contact an experienced moving company. Fresh Start – The Moving Crew Douglas, Massachusetts is here promises to support you through the entire process by providing you with commendable commercial moving services from start to finish. We will assign a commercial relocation coordinator to assist you. Our skilled teams will be your collaborators throughout the whole process, looking after every aspect of your move. Fresh Start – The Moving Crew Douglas, Massachusetts commercial moving team will design a plan, will manage a speedy and efficient move. We will discuss how your equipment and materials will be packed and will clear your concerns if you have any. We will provide you with a moving timeline so you will know when your business move will start and end up.
Have a relocation out of state?
If you are relocating out of state, long-distance moving creates so many problems. You have to deal with many procedures at a time like residential setting utilities, schools, jobs, etc. for commercial looking for workplace managing office logistics, etc. When you consider the time packing and unpacking, stress, and truck rentals, you will quickly find that hiring our professional Fresh Start – The Moving Crew Douglas, Massachusetts is the most cost-effective solution for your long-distance move. We offer meritorious long-distance moving services, such as in-home moving estimates, fabricating an adjustable plan, professional packing and heavy lifting. Within the strong boxers, our team of packers will pack up all your items and do the special crating of delicate items. The efficient staff of Fresh Start – The Moving Crew Douglas, Massachusetts will make all your belongings ready for the long way to avoid damage or breakage and you get them securely at your new address.
We offer the following services to make your move successful:
Residential and commercial moving

Labor Only

Local and long-distance Moving

Apartment Moving

Packing Services

Senior Moving

Delivery Services
Piano & Safe Moving

Large item Moving

Pool Table Moving

Packing Assembly

Furniture Moving

Full-Service Moving

Long Term & Short Term Storage

College Student Moving
Moving Labor

Art & Antique Moving

Residential Relocation Services

Packaging Services

Piano & Organ Moving

Shrink Wrapping

Equipment Moving

Moving Services
Home Moving

Piano Moving & Storage

Home Staging

Specialty Moving

Office Moving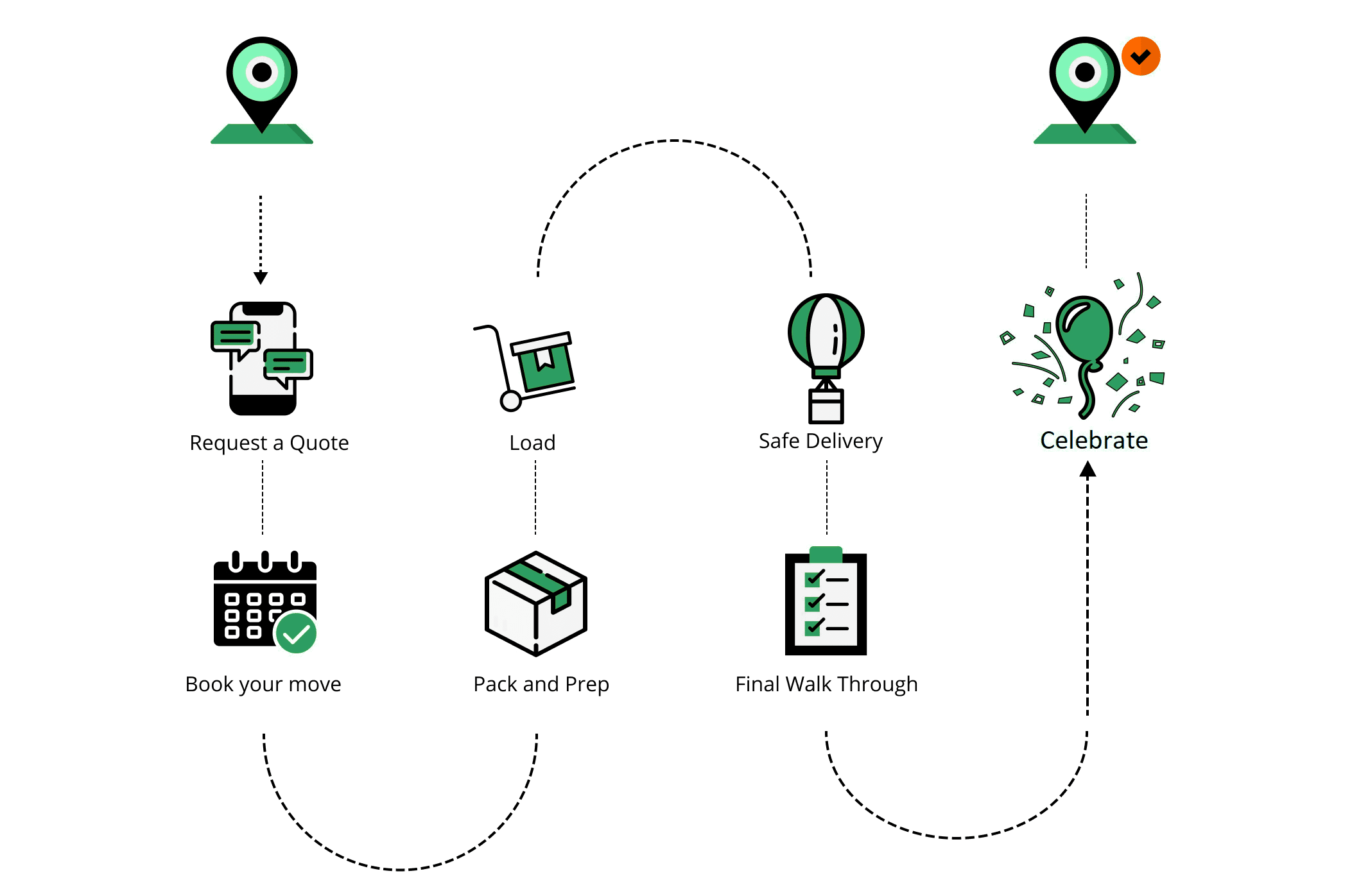 Quick and Easy Moving Quote by Form or Phone Call
We Carefully Load Our Trucks
Your Items Arrive On-Time, Safely
Hooray! Your Move was a Smooth Success. Time to Celebrate!
Confirm and Schedule Date and Times for Your Move
We Pack and Prep Your Valuables
We Go Over Everything for Your 100% Satisfaction