Bolton Town
Population: 5,376 (2018)
County: Worcester County
Bolton
Town in Massachusetts;
Bolton is a town in Worcester County, Massachusetts, United States. Bolton is in eastern Massachusetts, located 25 miles west-northwest of downtown Boston.
Some of Our Most Popular Moving Services
Bolton, Massachusetts Moving Company
Bolton is home to New England's winery, only a 5-star golf resort, multiple farms, and top-notch public schools, it is located 40 minutes west of downtown Boston. Residents enjoy the rural beauty, a friendly close-knit community, the laid-back lifestyle as well as a central location that offers easy access to business centers, vacation destinations like Cape Cod, New England ski areas, the Berkshires, and local services and amenities. Bolton is dotted with apple orchards, unique small businesses, farms along with an abundance of open space and walking trails for active recreation. The lifestyle of Bolton, Massachusetts attracts newcomers and visitors.
The Bolton Police, Fire Departments, and their dedicated staff of Officers and Dispatchers care deeply for the protection and safety of the residents and are committed to providing the best possible service at all times to this community. Common occupations include scientific, professional, and technical services, educational services, electronic products, and health care. Despite the higher living cost, Bolton enjoys very low crime rates, strong home values, and excellent schools. Bolton has a lot of young families; the small-town community events will make you feel like a part of something bigger.
Moving out of state?
Moving can be at a time cheerful and cheerless. Maybe you are leaving home and the city you love, friends and family to chase new and exciting opportunities. Obviously, both excitement and worry are mixed, the stress and hard work of the move itself are exhausting. Without the right help by your side, a long-distance move is the most logistically stimulating and stressful experience you will ever have.
Professional moving companies in Bolton, Massachusetts can help you from beginning to end for smoother execution. Fresh Start – The Moving Crew Bolton, Massachusetts provides flawless long-distance moving services and has vast experience by completing countless successful move. Our full-service movers will arrive with the experience, training, and specialized equipment necessary to deliver a seamless moving day experience on a planned day.
Enjoy your move with the moving specialists of Fresh Start – The Moving Crew Bolton, Massachusetts who will take over the all the tasks you want. The move coordinator will help you anticipate any issues, and make it possible to complete everything within the timeline. According to the distance, the expert packers will keep safe all the belongings to avoid damage and will get them ready for shipment.
Going to execute your office?
Moving an office can be a huge transaction task. It is complex and a very minor mistake could affect your company through a loss of money or time. There are a lot of options when looking for dependable moving companies in Bolton, Massachusetts, but Fresh Start – The Moving Crew Bolton, Massachusetts has delivered a long track record of excellence. We understand what it takes to move a commercial place efficiently and effectively.
The team of Fresh Start – The Moving Crew Bolton, Massachusetts dedicated movers will arrive promptly and provide the level of service you need, including careful packing of your belongings, loading and unloading, and transportation.
We offer the following services to make your move successful:
Residential and commercial moving

Labor Only

Local and long-distance Moving

Apartment Moving

Packing Services

Senior Moving

Delivery Services
Piano & Safe Moving

Large item Moving

Pool Table Moving

Packing Assembly

Furniture Moving

Full-Service Moving

Long Term & Short Term Storage

College Student Moving
Moving Labor

Art & Antique Moving

Residential Relocation Services

Packaging Services

Piano & Organ Moving

Shrink Wrapping

Equipment Moving

Moving Services
Home Moving

Piano Moving & Storage

Home Staging

Specialty Moving

Office Moving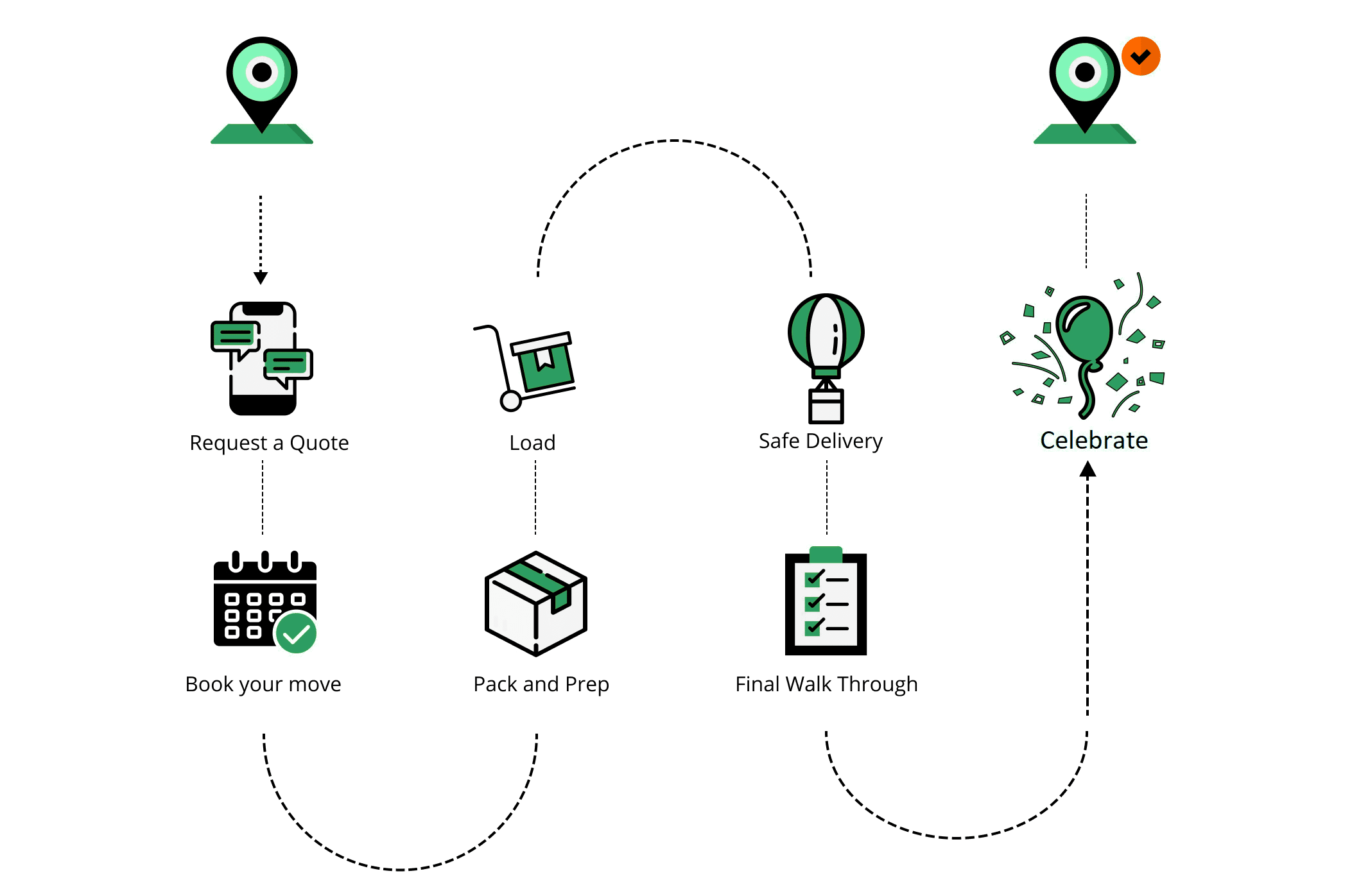 Quick and Easy Moving Quote by Form or Phone Call
We Carefully Load Our Trucks
Your Items Arrive On-Time, Safely
Hooray! Your Move was a Smooth Success. Time to Celebrate!
Confirm and Schedule Date and Times for Your Move
We Pack and Prep Your Valuables
We Go Over Everything for Your 100% Satisfaction